| | |
| --- | --- |
| A local resident shared with us a spectacular photo of a hummingbird hawk moth in his garden… | |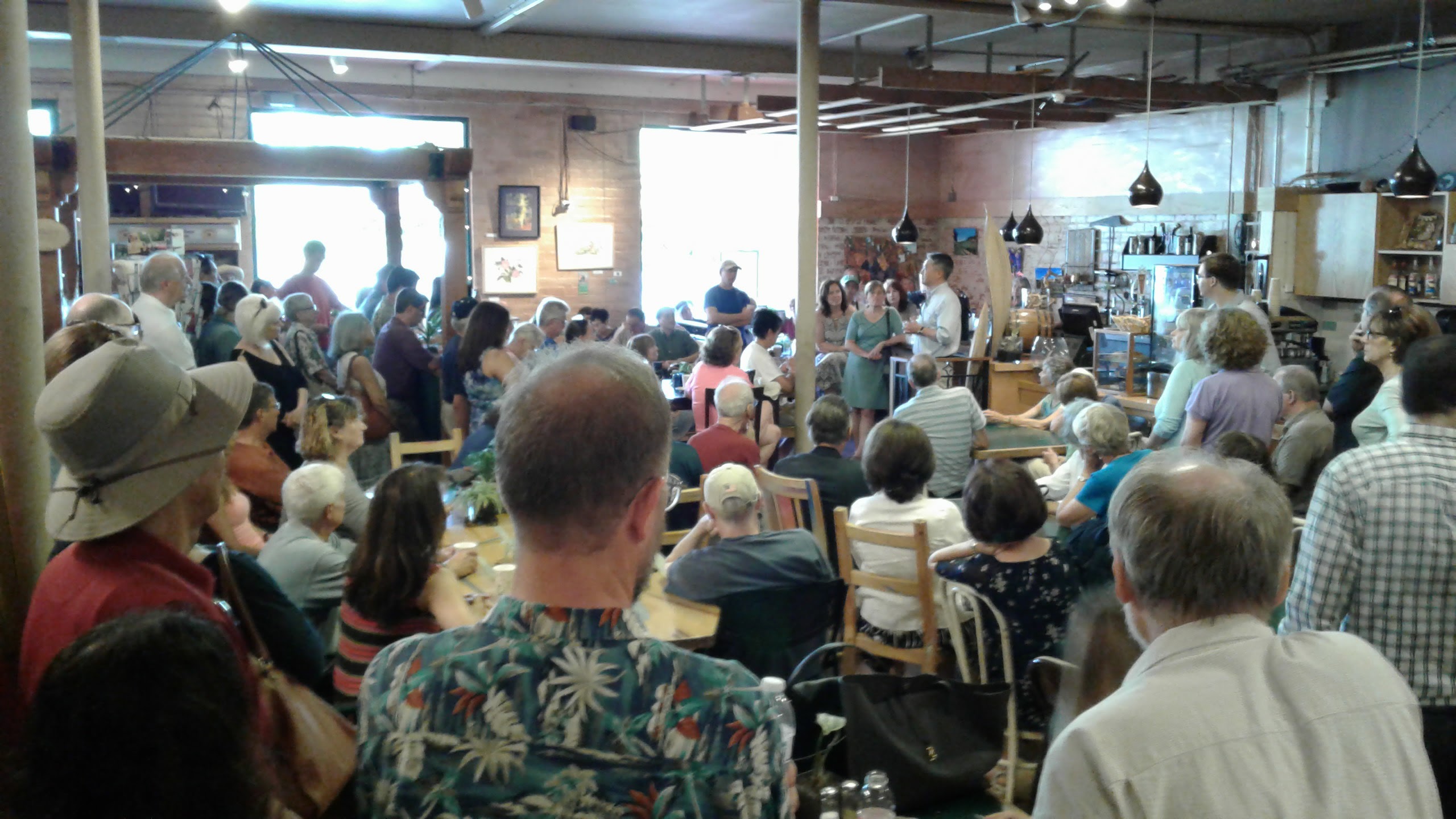 Our local state assemblyman, Al Muratsuchi, hosted an SRO community coffee at the Malaga Cove Ranch Market, where he affirmed his opposition to the bill which would hamper the city's efforts to place aesthetic and logistical restrictions on small cell facilities on our city property.
For more information, see the city's webpage by clicking here.
Lunada Bay Summer Concert Series Continues with Peninsula Symphonic Winds and Manuel the Band
The LBHOA Summer Concert Series continued with a performance by the Peninsula Symphonic Winds, followed 2 weeks later by a free BBQ sponsored by Chase Bank, Lunada Bay Branch and music by Manuel the Band. Check out the photos below or go to the LBHOA Flickr page.


Be sure to mark your calendars for the remaining concert events. Our next concert is Sunday, August 6. Come dance to Latin tunes as the Susie Hansen Band makes a return engagement to Lunada Bay. Mark your calendar for this and the rest of the season!
Click here to see the upcoming events.
To see the paper, please click here.
Did you know that the law allows seniors to transfer their current low property tax basis?  Click here to see more info.
LBHOA has been working with the Palos Verdes Peninsula Land Conservancy and the city of PVE to launch a community supported effort to revitalize our bluff top landscape. To learn more about the Beautify Lunada Bay project, visit our new site and donate!