LB Plaza Revitalization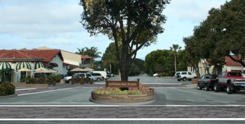 Lunada Bay Plaza is THE gathering place for residents of Lunada Bay.  Whether you are meeting friends for lunch, grabbing a quick snack on your way to work or school in the mornings or lingering around on a weekend afternoon, this plaza is our local hangout.  We are working with the City to enhance pedestrian safety, provide additional seating, add landscaping features, and improve signage criteria.  This project is in the final stages of development in cooperation with the city.  Your support of these efforts will make a significant difference in achieving the goals.
Check out our slideshow with several before and after images by clicking the 'Photo Slideshow' link. Then see the latest on this project by clicking on the video link below.
LB Plaza Video