The LBHOA Summer Concert Series continues this Sunday, July 22nd at 5:00 PM with Hollywood U2. Hollywood U2 performs U2 songs that span their over 30 year career from Boy to Songs of Innocence, and they specialize in bringing a variety of U2 iconic tour looks, from Zoo TV with video show and costume changes to Elevation, or Vertigo. With countless great reviews from Fans, Clubs & Corporations around the world, & nominated as "Best Tribute Band" at the 2014 LA Music Awards, it's plain to see why Hollywood U2 was chosen as "The World's Greatest Tribute to U2."
This week's concert is sponsored by Forum Law Partners. Forum Law Partners LLP is a law firm focused on helping small to medium-sized businesses succeed, and when necessary enforcing rights or obligations through litigation. Formed by three like-minded partners who have known and worked together for more than two decades, Forum Law Partners efficiently and expertly solves the needs of our clients.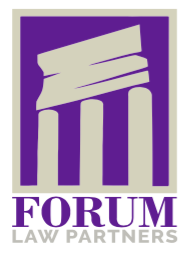 Tom Mills, Partner
With over 20 years experience as a litigator, General Counsel, and C-Level Executive responsible for both Legal and Human Resources functions, Tom knows the business lawyer's role in facilitating strategic objectives and adding value to a company's operations. Tom specializes in guiding and assisting small to medium sized businesses with a variety of agreements and contract negotiations, employment law and human resources, mergers and acquisitions, Federal, State and local compliance issues, and corporate formation and dissolution. He particularly enjoys being the "go to guy" for all types of daily business/legal questions.
In addition to his legal practice, Tom maintains an active schedule of family and volunteer activities. He has coached over 20 seasons of youth basketball, baseball, and soccer while serving on the board of AYSO, the Palos Verdes Basketball Association, and Lunada Bay Little League where he served as President of the league.
Loretta Yuan Mills, Partner
Prior to co-founding Forum Law Partners, LLP, Loretta honed her litigation skills at top Los Angeles law firms. She specializes in business and employment litigation and has never met a research project she didn't like. Loretta thrives on helping people and it is no different with business and legal issues.
Loretta was raised in Palos Verdes and graduated from PV High School. Loretta has been active in the community, serving as room parent, volunteering in the classroom whenever possible and bringing a garden program to Lunada Bay Elementary, as well as organizing Opening Day for Lunada Bay Little League. She is a huge fan of whatever sports team her son is on and a proud dance mom.
Jeff Neer, Partner
Jeff is a well-seasoned litigator, with over 20 years of experience representing clients in all phases of litigation.
Jeff has handled any manner of litigation for a diverse range of clients, including individuals, small businesses, Fortune 500 companies, and municipalities. Jeff has the breadth of knowledge to handle claims involving breach of contract, construction defect, breach of fiduciary duty, real estate, fraud, medical malpractice, legal malpractice, class action prosecution and defense, securities litigation, hazardous materials, product defect, personal injury and a variety of other types of cases. Jeff is a member of the Board of Directors for Hermosa Beach Little League and is a long-time season ticket holder for UCLA Athletics.
Contact Forum Law Partners with your legal questions or needs at:
Forum Law Partners, LLP
222 N. Pacific Coast Highway, Suite 2222
El Segundo, CA 90245
310-974-8800
www.forumllp.com